Where to get the best MEATS, POULTRY, BACON, and MORE
– All Pastured, GRASS-FED, free-range, hormone and antibiotic free – AMAZING TASTE and SELECTION.
Grass-fed beef is my #1 secret in reducing belly fat! Regular industrial processed meats will NOT work! They can inflame you!
SALT! You are MADE of Salt, You need REAL SALT!
Despite what you have learned about salt being bad for you, there is more to the story. I recommend you read The Salt Fix by Dr. James DiNicolantonio, and you'll learn that when you use a normal, unrefined pure salt, you can dramatically improve your health!
Here is the #1 Recommended Salt, and it is the only one you will find in my house.
To learn more, and to truly improve your health (even if you've been told you need to be on a low sodium diet!), you need to read this!
Weight Loss or Fat Loss Programs:
First of all, I realize that you are more than likely addicted to carbs and other foods. You've been eating all your life! Our genetics are the same as our hunter-gatherer ancestors of 200,000 years ago, and they never had cancer, heart disease, diabetes, obesity, stroke, dementia/Alzheimers, MS or any other chronic degenerative or autoimmune disease. These are new problems in terms of human history and they exist because our food sources have now changed – DRAMATICALLY. We have shifted from a meat-based diet to more of a processed food and plant-based diet, and our government promotes this! Since the 50's our health has declined dramatically. All the diets we know and love continue to fail, and we're told it's because we're lazy and lack will power. Well that is simply not true. We are basically addicted, and it's because of our very new food sources that our genetics drive us to continue to eat to prepare for lean times. However, we no longer have lean times! So we are now overfed and overweight. The solution? Quit eating. That's right…FASTING! If you have fat on you, that fat is FOOD. Quit eating and your body will use your own fat as food and you will drop 10 pounds a week! JOIN ME HERE to SEE it and DO it!
In our group, our average fat loss is 5 lbs a week – many lose 10 lbs and more! No muscle loss and metabolism increases! You need to learn this if you are serious about fat loss and your health.
Meanwhile, until you can wrap your head around that (which most can't at first,) I have a dietary solution for you:
Dr Wade's Program: 21 Days ON 15 Pounds OFF: It's the ONLY fast fat loss plan that will keep you in good health, control your hunger, decrease your inflammation, and improve your joint health

GROCERIES! Finally! Affordable Healthy Products!
SET UP A MEMBERSHIP HERE! HUGES SAVINGS! No more complaining about not being able to find normal healthy foods…It's all here and at prices that are hard to believe!
For Pain & Inflammation:
Turmeric : The Ultimate NATURAL and powerful Anti-Inflammatory, Pain, and Anti-Microbial Supplement. This is a MUST HAVE!

The following are personally and professionally researched, used in practice, and are proven to be the best of the best
Nutritional and Health Supplements
For your mini-fast days on the 21 Day Diet:
Favorite! The Collagen Cooler! GET IT HERE

This collagen cooler is a perfect snack and a tasty way to get collagen into your diet.
KETONES! (Ketones + Collagen = best stack for health, healing, weight loss, energy, youth formula)
Anti-inflammatory and Anti-carcinogenic + fat loss + energy + focus: Exogenous Ketones
Non-stimulant, natural, works with your body. Promotes strength gains, prevents loss of muscle, reduces brain fog, speeds recovery…You want to get better faster? Want to start a journey toward overall better health? This is our #1 Recommendation.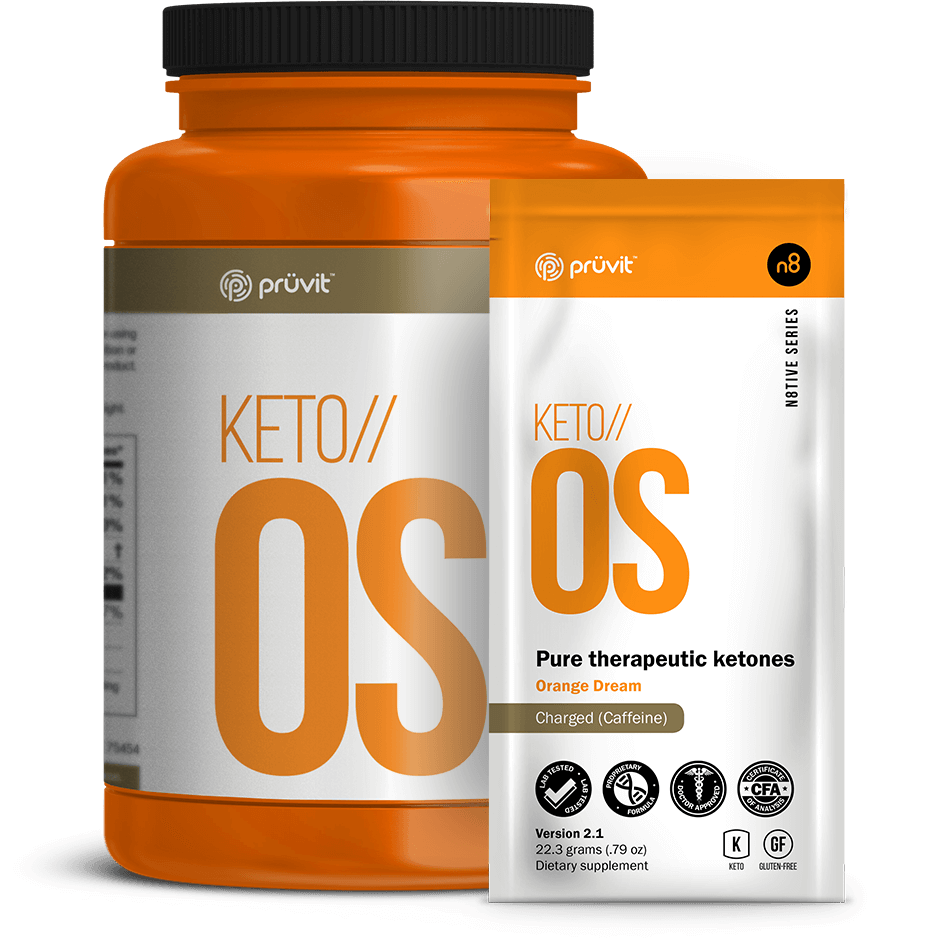 Protein Supplements:
#1 Most Needed Protein – Hands Down: This protein contains one of the most vital nutrients missing in our modern diets that allows joints to degenerate and our connective tissues to weaken. Collagen. Not all collagen supplements are the same, and through exhaustive research, trial, error, and personal use…this is the absolute best source. If you are dealing with joint pain, inflammation, arthritis, digestive issues, celiac, crohn's, leaky gut then this source of protein is for you. Dr Wade personally used collagen peptides (and continues to!) to keep ahead of his rehab after his own ACL reconstruction. He attributes this supplement along with exogenous ketones (above) as to how he was able to recover faster than most by controlling his inflammation and healing. So many people take the cheap and expensive glucosamine/chondroitin supplements and that's only a little of what's needed if any! Get the full compliment of what your body needs to repair itself (joints, tendons, ligaments, cartilage, gut/digestive tract) in this form a collagen. We've had others try different brands, but none perform as well as this one. Paleo and Whole30 approved.
Glowing skin**
A more youthful appearance**
Joint health**
Tendon & bone strength**
Healthy cartilage**
Increased athletic performance**
Improved digestion**
Gut health**
Deeper sleep**
The Ketone Collagen Stack!
Combine the above Keto OS formula with the above Collagen Peptides twice a day and you will change your body in a way that will surprise you! This is the best way to re-set your body and rejuvenate your joints, have more energy, decrease your wrinkles, restore lost energy, help lose weight, combat inflammation, drop unwanted pounds, get better sleep, get that glowing skin back, improve your digestion, and just get more out of your body than you thought was possible. Works every time. You'll notice a difference in the first 1-2 weeks, but in 12 weeks, you will have a renewed system! Better skin, nails, hair, joints, energy and ability to move!
This source of collagen is good to add in your regimen when you are working on getting a joint or body part to heal from a surgery or injury. When cartilage has been damaged or worked on, you want to integrate this version of collagen into your diet as it has naturally occurring hyaluronic acid and chondroitin.  Take the Peptides first then later in the day add this to your diet.  It can only be used in warm liquid like soup or a warm drink like coffee. It says "flavorless" but it does have a mild bullion smell and you can taste it a bit in warm water or tea. Most mix it in soups and foods or coffee. This has a very dense nutrition base, but we recommend this 2nd to the Collagen Peptides above. Collagen Peptides are more digestible and cover all connective tissues. We don't recommend mixing this version with the peptides as it can bind and not work as well. (Type 2 collagen binds with 3 and negates the effect you want).
#1 Joint Supplement: Just for your joints/cartilage: GET IT HERE
This is perfect if you can't find a way to use the bone broth collagen above. This supplement is convenient, it works, and has the type of collagen proven to repair/rebuild cartilage. This has just the collagen specific to cartilage/joint healing primarily. It's in pill form and it's not like the other glucosamine/chondroitin formula's that are sourced from shellfish. That's why you'll notice a great benefit from this joint supplement over the others. Happens every time. We have a lot of former Cosamin ASU users that noticed a difference.
Protein for Athletes and Fitness Training
There are different flavors: vanilla, chocolate (below), banana cinnamon and more. The flavor is NOT strong, so most mix it in with other smoothies (blue berry, Almond, peanut butter, banana, etc.) You can also add allulose, the new sugar for a nice sweet flavor. The quality can't be beat as it has both whey and collagen. Perfect for athlete's joints, connective tissues, and muscles!
Easy to digest, natural, no refined ingredients, BEST tasting!  This does not have collagen. For those who just have to have the best protein and must have a good tasting one – either for a meal replacement, snack, or post-exercise recovery – This is a tried and true protein with some of the pickiest folks.  Perfect for Athletes. It's a top recommended protein for a ketogenic, paleo, whole30 or AIP diet.  This IS THE BEST TASTING PROTEIN, and it works for athletes and people who just need and want protein but have digestion or other health issues.
Most of you that use protein supplementation, whether to lose weight or to pack on lean mass, you are wasting money. Most protein supplements, even the "university proven", "researched" ones are more marketing schemes than good protein that your body actually digests and uses. This protein is the only one we've seen that does what it says, it tastes great, and your body actually benefits! Even if you have a sensitive stomach or other digestive issues, this is the one to try.
Healthy Fats for YOUR Diet
EMULSIFIED MCT OIL – The next generation of MCT's. This MCT Oil is our #1 Recommendation. All the above benefits plus you can cook with it! The light vanilla flavor makes it perfect for almost all recipes, smoothies, coffee, etc.
Coming in 2nd Place is an MCT oil by Sports Research.
This version is popular and is flavorless. But…you Can't cook with it. The "emulsified version" above is what we recommend now! We offer both for those who simply don't want to change. Also the emulsified version has a nice vanilla flavor and you can cook with it.
Get YOUR MCT OIL HERE at Amazon!
KNEE SUPPORTS:
This is the best knee sleeve you will wear that provides comfortable compression. This knee sleeve is perfect for arthritis, stiff joints, joints with minor swelling, knees that ache, and a few weeks after surgery. Click the Picture to take get yours now:
Fix YOUR Low Back Pain Program: Most programs get it wrong. This program gets it right and has a guarantee. It addresses the cause in a way no other home programs have been able to do. If you can't make it to our clinic, and you have a persistent back problem (sciatica, disc problem, arthritis, stenosis, or other injury or pain syndrome) you must get this program and feel the results.
Butter and Oils:
Butter is GOOD for you, now not some of the stuff that imitates butter or is made of vegetable oil. And remember, margarine should be illegal! It's not a real food! Below are the only. If you can't find it at your local grocer or walmart, you can get it at the link in the pic! Vowell's Marketplace in Louisville , MS has been carrying it!
Sweetener!
Put away your sugar, throw your pink and blue sugar as far as you can away from you! Push your splenda and stevia aside. There is a new sugar in town that is actually a real sugar but does not cause ANY problems! No blood sugar increase, no insulin response, no inflammation. It gets in then gets out safely. No calorie load as it is excreted by the kidneys. I'm excited to recommend Allulose! At this time, we get ours here at AMAZON..LEARN MORE HERE!

For Sinus Problems. This has been the most effective natural way to help allergies, chronic sinus problems, infections, and inflammation. You may have heard of the benefits the the Neti Pot, but let's face it, they can be almost impossible to use without a lot of trial, error, and choking. This has all been solved with the Navage unit that comes recommended by top ENT's, and we're glad to give you access to it HERE! Get relief and healing started with this tried and true method of helping sinus problems.

The Swiss Ball or Exercise Ball! We love this simple and effective (when use right) home exercise ball. This can be very effective for use with mid back, low back, hip, knee and ankle problems. Make sure you have professional guidance in using this device if you are dealing with a physical problem. You can get them at WalMart for around $8 or you can click the pic below and have one by tomorrow without getting out and about.